test4
Since our latest Major release announced DAC in July 2020, our SoC Integration solution keep progressing and new features and constantly added.

Our SoC integration solutions consider main design standard formats in a unified design methodology: RTL, IP-XACT, UPF, SDC, etc.

Beyond RTL support, more and more Defacto customers are also adopting our solutions for the effective support of IP-XACT including 2009 and 2014 versions. Most of the IP-XACT-based integration needs are covered: view generation, design extraction, coherency checking, insertion, etc. are fully supported.

Also several APIs are provided for the support the IP-XACT standard: Tcl, Python, C++ , etc.

Moreover, as an active member of the Accellera committee, Defacto is committed to support any new version of the standard.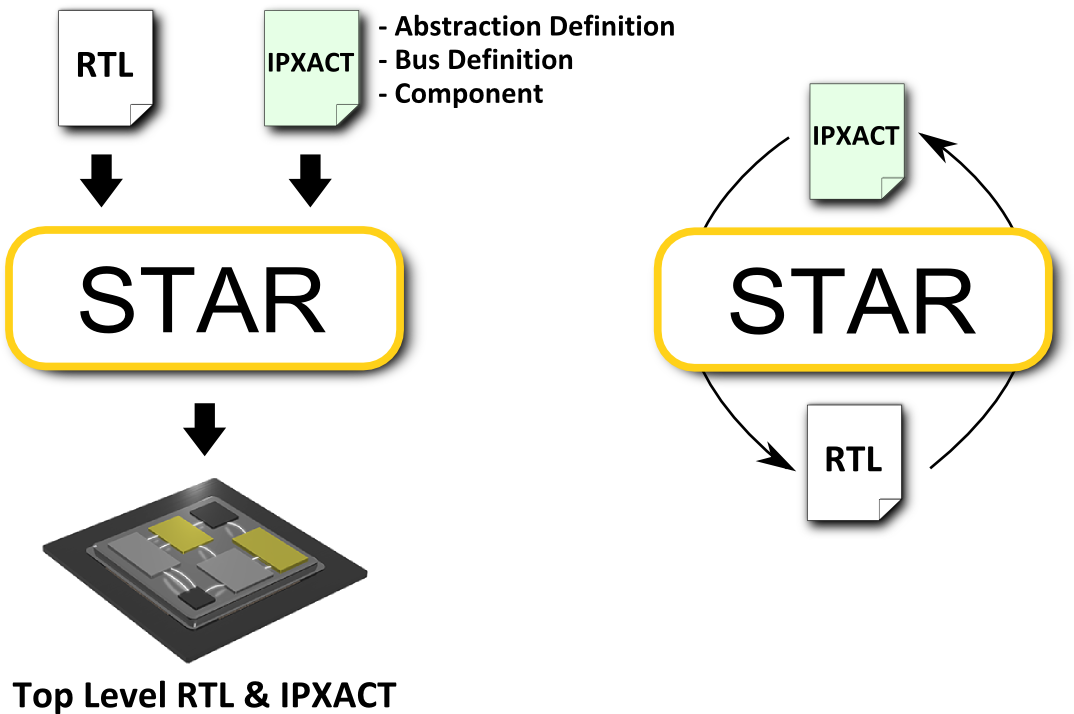 For More Information about our solution for IP-XACT based SoC Integration: