test4
Grenoble, France : June 6th 2023
Today, Gabrièle Saucier from Design & Reuse interviewed Chouki Aktouf about Defacto's DAC announcements and 20th anniversary. We look forward to meeting you at our booth at DAC (#1541 first floor).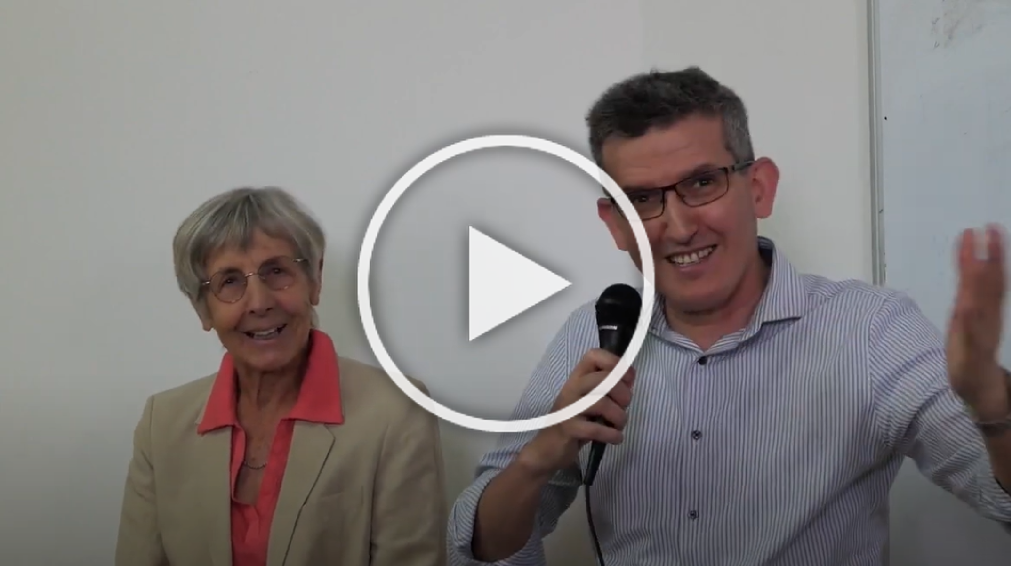 Gabrièle Saucier – Design & Reuse
Hello, we are here for a very nice festivity ahead of DAC, in fact, this is an anniversary party. I am with Chouki Aktouf, one of my previous students who is the CEO and founder of Defacto Technologies. Of course, I know them for 20 years and Chouki will tell us how 20 years makes the difference. So, I think you know Defacto, they have a SoC Compiler. So, you can say this is very common, but these people started with the low level and went up and up and up. And this makes all the difference. Of course, their compiler automated RTL generation gives you physical, test information. So, what Defacto has done is to make all this system easier to use and I think the 20th anniversary will be a very good event at their booth at DAC. Their customer will come and say what they think about the ease of use. So SoC Compiler is a hot topic when people lead to improved results, we can see this is fascinating. So, what do you think Chouki?
Chouki Aktouf - Defacto
Thank you Gabrièle. Always a pleasure. This year is our 20th anniversary of bringing this breakthrough solution in design automation. As you said, we started providing automation in some segments like DFT, etc. Today we are proud to have this software platform for the System on chip integration at the front-end and this 20th anniversary is not only of how much time we are present in this market it's also the maturity level that we are reaching. How much our customers are happy using this automation when building the system on chip. Really this year with this anniversary celebration, beyond all the goodies and everything, we'll have customers testimonies saying how much today it's easy to build the System on Chip just starting from specification of an SoC, they can rely on Defacto's SoC Compiler to build the System on Chip to integration, to generate the RTL, generate the power intent, generate the collaterals all together. The physical awareness is a key point on what we do. Because not only we generate for synthesis tool and design verification tools, the package. We also make estimations; we help taking the physically-aware decision when building SoC. This is what Defacto is about after 20 years.
Gabrièle Saucier – Design & Reuse
I am really happy to see my previous students working and working bringing a very good SoC Compiler you know. It can also be IP-based because they have a lot of experience in IP-XACT but they start from real technical knowledge. Not only architecture exploration, it's really the technology in the head of these people. I hope that at DAC you will come and see the result. I have a big question, there will be a cake for the celebration?
Chouki Aktouf - Defacto
It will be a big celebration and people are more than welcome to come, there will be a lot of surprises.
Gabrièle Saucier – Design & Reuse
See you all at DAC soon. Have a good trip.