test2
Products & solutions
SoC Compiler - Front-end SoC Creation Has Never Been So Easy
Through a unified database with different APIs, Defacto's SoC Compiler enables a cost-effective front-end SoC creation which opens new SoC integration and design optimization capabilities.
In summary, SoC Compiler helps to face challenges of managing RTL and design collaterals during the SoC Design Assembly before logic synthesis including:
Power intent such as UPF
Timing constraints such as SDC
Physical design information such as LEF/DEF
Architectural design formats such as IPXACT
Design Libraries such as Liberty
etc.
Also, SoC Compiler provides a full automation to generate ready for RTL to GDS flow: RTL, UPF and SDC files by considering physical, power, timing & DFT constraints.
Defacto's EDA tools previously named STAR have gain maturity during 15 years not as standalone tools but as a joint solution in the process of building large SoCs.
In 2021, the Defacto's major Release 9.0 completes the process of building in front-end an SoC from either scratch and/or starting from existing projects
Consequently, it becomes a mature SoC design solution that takes user specification along with building blocks and automatically generates SoC RTL & collaterals, ready for logic synthesis
The first Front-end SoC Compiler is born !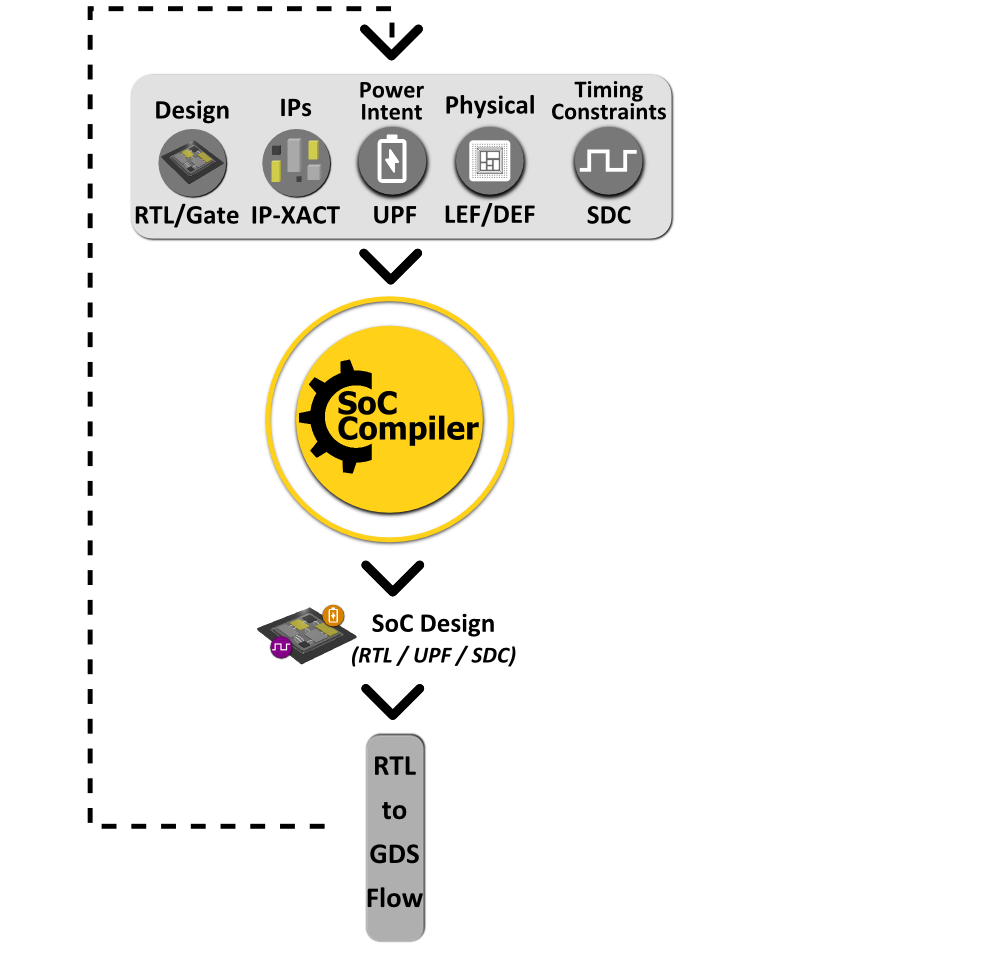 For More Information :
Contact us or Access to Videos and Datasheets
---
---